Photo art - Get new experiences in the Office, the living room and children's room
---
Information
---
---
Go to: Info Costs Prices Responsibility
Bjarne Heckmann, photographer, author
sms: +45 29841213, e-mail: bjarneheckmann@gmail.com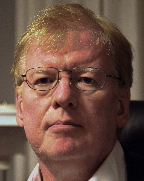 Info
It has always fascinated me how many forms of expression a picture can have depending on the situation, location of the room, the light's angle and intensity.

For me it was the advent of the digital single-lens reflex camera, a turning point in my options, the practical - economic, to train and learn more about visualization, art that could perpetuate what one sees in the world that surrounds us.

A large part of the learning process is given through experience, craft - "learning by doing".
The ability to craft shows up quickly when we need to perpetuate a situation. Many unique motifs exist in a split second and does not provide much time to immerse themselves or think long over a manual setting of the camera.

It is my hope that my photos expresses the joy I have in the photo's many opportunities to catch a moment in time, and that my images will give others a value in the form of a good visual experience.
---
Why buy an image file with a good motif for the living room or for a website?
For many unique images with a certain motif, it is difficult, if not impossible, to recreate yourself. Perhaps you miss a good mood picture to hang on the wall; or for one's website, where good images to emphasize a message in a professional way can make a big difference. In both situations, it is obvious to buy a quick shortcut and thus save time and energy for all the other things that happen in one's life.
---
Costs
-No shipping costs are added.

-My original image files, which are sent in the .jpg format, have a very high pixel resolution, which gives good prints at your graphic designer's and can withstand prints up to poster size.

- Forwarding takes place to your personal e-mail after an order has been dispatched.
The time from order to dispatch will be as soon as possible; after payment received.
-Please remember to state your invoice number and possibly name when paying for quick and secure identification.
-The quality of the Photo Art sold
The images, which are seen scaled down in the image base, are sent in the original high digital pixel quality.

Please follow the following procedure:
Send an e-mail to: bjarneheckmann@gmail.com with information about desired images and/or if you want answers to questions.
ATTENTION! Remember to state the number/numbers of the desired images from the image database.
I give a quick answer to your inquiry about purchases or to any questions.
Once the order has been received, Your Eyes First will send an e-mail with small images of the requested images, as well as the invoice amount for payment for the selected images. Please then check whether the image selection in the invoice is correct.
Please check the order once more before paying the invoice. Any errors or changes should be notified in writing via e-mail, and a new invoice will be sent if appropriate.
Payment is made via online banking to the bank account stated on the invoice.
Important! Always remember to state the invoice number when paying.
When the invoice amount has been received, the requested images will be sent to the e-mail address provided.
---
Back to top
Prices
-The price for forwarding:
There are no shipping costs.

-The price (all inclusive) for a picture:
1 image file, price: DKK 20.00
Offer: When purchasing more than 1 image file, a 25% discount is given on the total order.
-Complaint

ATTENTION! Be absolutely clear about the choice of motif when purchasing an image file. It is a unique product, so there is no right of return.
---
Back to top
Responsibility
Rights in use and copyrights for the purchased Photo Art:

-Buyer agrees that ownership of all purchased images is maintained and owned by Your Eyes First.

- Buyer accepts that it is not permitted to reproduce or multiply the purchased Photo Art, other than for own private non-commercial use.
Deviation from this cannot take place without written acceptance from Your Eyes First.

-Buyer thus accepts that it is not permitted to use Photo Art from Your Eyes First for commercial trade and in any form with resale in mind, without a formal approved contract from Your Eyes First.

-Buyer has the full rights for use of the purchased Photo Art in all media where a purchased image appears together with, or in connection with the buyer, in articles, television and the like; as well as on the buyer's website.
---
Back to top
Please contact me via e-mail: bjarneheckmann@gmail.com for further information
---